By Craig Andresen on April 30, 2014 at 4:05 am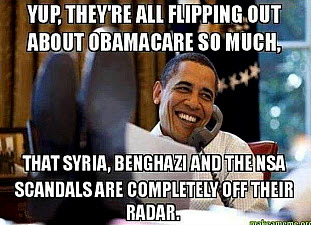 Things are happening. Many things, stupid things, nonsense things and they're happening at a rapid pace. Note of these things needs to be taken.
The BLM standoff at Bunkerville from which the BLM and this absurd federal administration had to retreat with their collective tails between their legs.
Harry Reid calling those who stood to defend a rancher…"Domestic terrorists."
The mainstream media at the prompting of the lapdog NY Times trying to label Bundy a racist though the full tape of the interview proved that selective editing can do wonders for propaganda and no minority who knows Bundy personally or has worked for Bundy has come forward with anything but praise for the man.
In Bundy's case, the race card failed again.
Donald Sterling tapes surface and the press becomes enchanted all over again. This time they have a racist but, it soon becomes front page news that he's a long time idiot and everybody already knew he was racist.
So much for that.
John Kerry makes perhaps THE most damaging remark yet to our relationship with America's only real friend in the Middle East or, at least as damaging as Obama's insipid remarks a couple of years back regarding how Israel should give ground and return to their completely indefensible pre-1967 borders.
Now, Lois Lerner's attorney wants to talk to the house committee as she faces arrest for contempt.
Violence is ramping up…