By Craig Andresen on May 8, 2014 at 4:58 am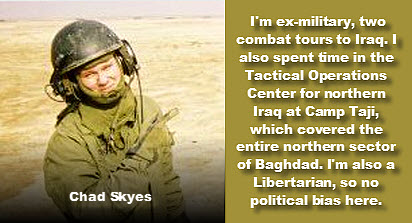 As liberals continue to run scared regarding the truth about the Benghazi attacks, more and more rhetoric from them is flying hither and yawn through social media and their lapdog mainstream media. It's now to the point that we need to fight back using the facts.
A couple of days ago, I wrote an article,Liberal Benghazi Deniers About to Face the Music that received scorn from the left and I fully expected it would but their counter arguments simply fly in the face of reality.
Wrote Chad Skyes in a comment posted on my article: "First off, I'm 100%, no. I'm 110% positive, that no administration official even knew what had happened in Benghazi for weeks afterwards. The sheer amount of confusion when something like this happens is overwhelming. Even when actual combat units are engaged in a firefight, with all our communications equipment, the information received by higher ups is almost always incorrect and inconsistent. The fog of war is very thick and unless you've been there like I have.. your opinions are worthless. "
"What followed politically was your typical PR campaign. It wouldn't have mattered who was in office, Republicans, Democrats, none of that matters. The PR machine does it's thing regardless of who is in power. We can point to complacency, mismanagement, lack of funding, lack of security, blow back from our foreign policy. We could go on and on pointing the finger.. the reality is war is hell and people die.. period. "
"Instead of wasting tax payer dollars on this made up scandal, why are we not focusing on the REAL SCANDALS??"
Mr. Skyes is 100%, no…