By Craig Andresen on August 22, 2014 at 6:07 am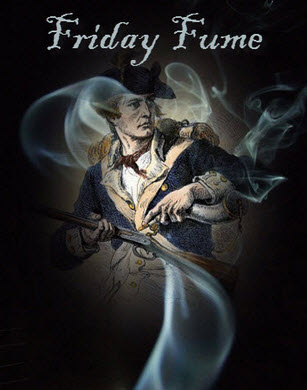 It's been quite the week in the land of liberal loons and at the end of every week, we try to tie it all up in one snarky package…WITH AN ATTITUDE!!!
Let's not dally and dive right in.
Patriots and Friends…It's FRIDAY and you KNOW what THAT means…
I'm fuming.
Remember when we told you, years ago, that Obama violated the law by placing the Fast and Furious documents he didn't want Eric Holder to turn over to the House committee under lock and Executive Privilege key?
Sorry liberals…WE WERE RIGHT!!!
Yesterday, a FEDERAL JUDGE…one U.S. District Judge Amy Berman Jackson to be exact…set the fast and furiously approaching date of OCT 1ST as the date by which Eric WITHHOLDER must…drum roll please…TURN OVER ALL THOSE DOCUMENTS TO DARRELL ISSA AND THE HOUSE OVERSIGHT COMMITTEE!!!
Does anyone but me smell an impending hard drive crash in the offing?
Now I KNOW that Holder just told the assembled mob in Ferguson that he TOO was a black man but…I do declare…he looks as white as sheet right now.
What's the matter Holder? Did you just see the ghost of Brian Terry???
By October 1st, Holder has been ordered by the judge to turn over all unprivileged documents AND…all PRIVILEGED documents as well and Issa has until Oct 17th to register any objection regarding any documents that AREN'T turned over.
Why…That's just a couple of weeks before the…