By Craig Andresen- The National Patriot and Right Side Patriots on cprworldwidemedia.com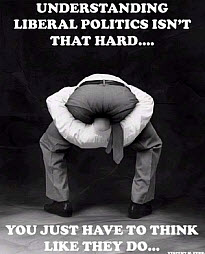 Ok liberals and socialists…you can't say we didn't try to tell you because…we DID tell you. We told you and told you and told you some more but, did you listen?
Nope.
Not only did you not listen…you said we were some
sort of special kind of terrorists for even bringing it up.
You called us every name in the book and even after all of that…we told you again.
Now we have the proof that we were right then and right now…the only way you could support Obamacare was if you were either a socialist or just plain stupid…we'll leave the option up to you but…you're one of the two.
For the proof of this we can now turn directly to one of the Obamacare architects…one Jonathan Gruber who, at a conference almost a month ago made the marketing plan of Obamacare clear to everyone.
What he said came as no surprise at all to Conservatives who had this all figured out way ahead of the game but should come as a slap upside the head to those who, to this day, continue to applaud Obamacare as the greatest thing ever.
YOU…are STUPID and the architects OF Obamacare, those who WROTE the damn thing…were COUNTING on it.
Here's Gruber…